Morgan State gets personal to battle the pandemic
BALTIMORE — Morgan State University, founded in 1867 to train Black Methodist Episcopal ministers, has grown far beyond its religious roots. Today, Morgan State awards bachelor's, master's, and doctoral degrees in dozens of fields and is making a concerted push to establish itself as a premier urban research institution.
The key to any research institution's success is its faculty — and at an HBCU, the faculty take on even greater importance. In addition to securing grants to support their research, they serve as mentors and "other mothers and fathers" to students whose families often lack the experience to guide them through college. At Morgan State and other HBCUs, every faculty or staff member is a student success coach, regardless of title.
It made perfect sense then, when COVID-19 first threatened to disrupt campus life here, that department heads would poll students to assess their needs and get a sense of their concerns.
"When we got the survey back, we just literally laughed, because there was such a disconnect between how we thought this whole thing should roll out and what our students on the ground are thinking," said David Marshall, chair of the university's Department of Strategic Communications in its School of Global Journalism & Communication. Faculty had put together what they thought was an "amazing plan" for continuing instruction during the pandemic, only to find out it wasn't really feasible.
The survey showed that, of every five students, one lacked a laptop, and only three (62%) had access to reliable internet. These problems — surmountable when students had access to computer labs or the campus library — are now huge barriers. Cell phone data plans seldom provide the speed students need to participate in online classes or complete assignments.
Marshall and his colleagues realized quickly that they needed to change course, to offer programs compatible with more basic technology. "If we'd had our way, I can tell you a good 40% (of students) would have been on their way to failing based on the way we had our courses designed," Marshall said.
"At the end of the day, what we should be attempting to provide is outstanding customer service. The service we are delivering is teaching and learning, but it's still customer service, nonetheless," he added.
And right now, the services students need most have little to do with academics. These days, it's all about providing a sense of stability and comfort in an incredibly uncertain time. "You have young adults who, on their best day, pretend that they know everything, they're invincible and nothing can shake them. But at the end of the day, we know they're worried," Marshall said.
"Our role right now is really comforter and encourager and teacher, all of those things wrapped into one, and the vehicle happens to be the course material. If we're sticking to what's in the book or getting the test in or closing the book before the module closes, we're lost," he said. "They need reassurance that Morgan overall and the department is going to be around after this. They are going to be able to go over and pick up their lives and do all of the things they had been dreaming of."
Adam Mahonske, a lecturer in music theory in the Fine & Performing Arts Department, is excited about the possibilities presented by this new online environment. He says he is getting to know his students better and feels closer to them.
"Since we went online, she is blossoming, and I am seeing her passion for music and her potential. I may have completely missed that if things had continued with just face-to-face instruction in a classroom." 

Adam Mahonske
For instance, he cites one student — a divorced, noncustodial parent of two young boys who suddenly found herself the primary caretaker of her sons because her ex-husband is a police officer who's often on call due to the crisis. Mahonske said "meeting" the boys on Zoom during office hours has helped him better understand this student and empathize with her struggles this semester.
"Since we went online, she is blossoming, and I am seeing her passion for music and her potential," Mahonske said. "I may have completely missed that if things had continued with just face-to-face instruction in a classroom."
To Mahonske, that's the beauty of this new environment. Before, office hours were set, and he'd dash out immediately after they ended to be home with his own family. "Now it's very easy to have a productive meeting at 7, 8 or even 9 at night. It's not a problem," he said.
There are still challenges, of course, and he definitely misses the nuance of body language in interpersonal settings. But Mahonske believes this is a pivot point for higher education, and an opportunity for Morgan to lead.
"We're in the human potential business," he said, adding that he'd always thought a profession that sought to bring out the best in people was the ideal career path. The flexibility required by the pandemic has confirmed that notion, he said, by helping him see "real examples of human potential thriving" in his students.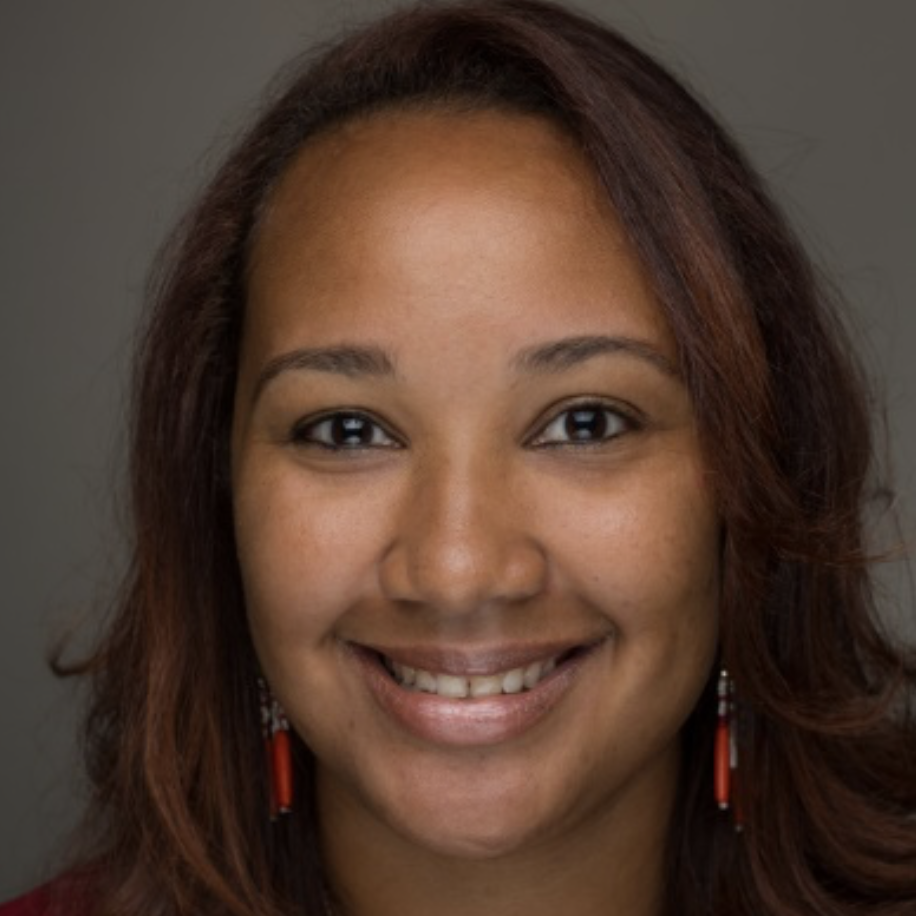 The stories in this issue of Snapshot were written by Autumn A. Arnett, an independent journalist based in Austin, Texas. She has served as an education writer and editor at several national publications, including U.S. News & World Report, Education Dive, and Diverse: Issues in Higher Education. Arnett, founder and former editor of Out of Bounds Magazine, also has had her work published in The Atlantic, the NABJ Journal, and other print and online media outlets.