Bouncing back after painful pauses: School's flexibility suits teen battling sickle cell disease
MEMPHIS — On his 11th birthday in October 2010, Terry Chambers went into crisis for the first time. He clenched his fists as he described what happened: A shooting pain swept through his body, incapacitating him and leaving him bedridden for an entire month. "I couldn't walk. My bones got locked up real tight. I couldn't move." Chambers recalled. The pain was so severe he had to be hospitalized. It persisted for days in varying intensities.
"It felt like somebody was just constantly stabbing me," he said.
What Chambers experienced is a major symptom of sickle cell disease, a genetic disorder in which patients inherit sickle-shaped red blood cells that block blood flow through tiny vessels to the chest, abdomen, and joints. Episodes of excruciating, disabling pain that can reach the bones are chronic among those suffering from the disease.
For teenage patients, the unpredictable and debilitating pain forces recurring pauses in schooling. World over, this student population is at high risk of absenteeism and poor school performance.
In the United States, it is estimated that at least 100,000 people are affected by sickle cell disease. Exact numbers are unknown. What is known is that a large majority of patients are African-American. One in 13 African-American babies is born with the sickle cell trait, according to the Centers for Disease Control.
Chambers is one of them. His mother died from the disease at age 47. Since age 9, Chambers and his family have lived in Memphis, where over 60 percent of the population is African-American. The prevalence of sickle cell disease in the city has been historically high. Big hospitals in the city, such as St. Jude Children's Research Hospital, have been researching the disease and caring for sickle cell patients for nearly six decades.
While health care resources for young victims of the disease are plentiful in Memphis, schools and traditional educational systems in the city often fail to properly accommodate teenagers like Chambers. This lack of awareness sometimes drives these students out of school, experts say. So does the pain.
At 18, Chambers dropped out of high school during what was practically his last mile to graduation. "I didn't think I was going to make it," he said.
At 19, however, he's back in class – at the Goodwill Excel Center. An individualized plan is moving him toward graduation despite his painful pauses.
While hospitalized as a fifth-grader during the first of his many pain crises, Chambers was on aggressive pain medication. His body felt terribly weak and he ended up missing school for a month.
When he returned to school, he felt only a few teachers offered support and encouragement to him and other students with the disease, who were often absent from the classroom. The misconception that sickle cell disease is contagious slowly winnowed his peer group. Chambers said he felt isolated and discouraged.
By the time he reached high school, he'd already repeated fifth and sixth grades because of low attendance. Chambers was struggling academically. And because of his sickness, he couldn't fully participate in sports and extracurricular activities.
When he was nearing 18, Chambers said he was advised by his school's staff to consider a schooling option that wouldn't confine him to graduating high school in four years. He dropped out and went to the only high school in Memphis where he could get a high school diploma at a pace he could manage: the Excel Center.
Under the Individuals with Disabilities Education Act of 2004, students with sickle cell disease may be eligible for educational support services, including an Individualized Education Plan, a personalized program of learning and support available to public school students who have disabilities. However, surveys of adolescents with sickle cell disease show low levels of IEP use.
At the Excel Center, Chambers may not receive all of the services available to IEP students, but he does have an individualized academic plan.
Every student at every Excel Center is assigned a "life coach" – an academic counselor and personal development guide. Life coaches support adult students in academic goal-setting, planning toward graduation, and staying on track to complete the program. They also make sure that students build an appetite for continuing their education after earning a high school diploma.
Life coaches help adult students balance school, work, and home lives. Often, they're members of the same demographic as students, and thus well aware of the individual and social barriers students face outside the classroom.
The life coach concept – like many features of the Excel Center model – is rooted in the idea of creating a culture of individualized learning and support for adults. Still, Chambers is at risk of being left behind because he's likely to miss school when the pain resurfaces. In February, for example, he underwent spleen-removal surgery, an operation that pushed his graduation back another term.
Excel Center staff in Memphis work constantly to adapt to chronic absenteeism among students with sickle cell disease. Still, students receive staff's care and attention when they need it, Chambers said.
It encourages and comforts him to see staff members working to understand how profoundly the disease can affect school performance. For instance, his English teacher, Joan Johnson, frequently checks in with Chambers to make sure he's meeting his dietary requirements.
"Now I've stopped getting mad at the fact that I have to miss school because I know I can't control it," Chambers said. "I have to find ways to work around it."
Meanwhile, he has recognized at least two other Excel Center students with sickle cell disease. He hopes that, as students with the disease continue to build camaraderie and share their struggles, more will be done to spread knowledge about the disease in schools and other educational settings.
"You just gotta keep going," he said.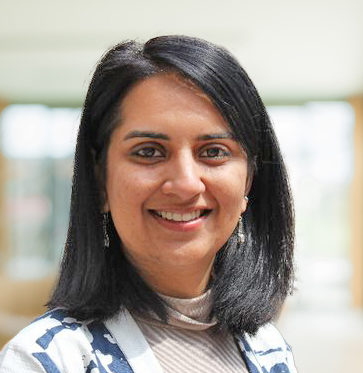 The stories in this issue of Snapshot were written by Aditi Malhotra, an independent journalist based in San Francisco. Her work has appeared in Slate, TheAtlantic.com, the Chicago Sun-Times, and PBS, among others. She also worked as a New Delhi-based correspondent for the Wall Street Journal.
Photos by Carolyn Becker, Greg Campbell, Brent Smith, and Shawn Spence