A joyful voice of experience: Excel graduate now serves as a life coach
INDIANAPOLIS — It was lunchtime during a stressful exam day at the Excel Center on Meadows Drive. A few minutes before students began trickling out of classrooms, Gloria Turner had started preparing for her Tuesday ritual. She rearranged the furniture in the lobby, joining two long wooden tables and making sure they didn't wobble. Then she laid out five large pizzas on the table. There was chicken, pepperoni, and cheese. Paper plates, check.
For the next hour, as students grabbed slices of pizza, Turner managed to do a quick check-in with almost everyone who made their way to the table.
She cheerfully congratulated some students who were getting ready to graduate in the next few weeks. With others, she listened intently as they shared updates on their progress solving problems outside the classroom – with kids, families, and jobs. Even to those grumbling that the pizza wasn't free – it cost a dollar a slice – Turner responded with a wide smile. Amidst the joyful bustle, Turner greeted everyone she met by name.
Turner is a life coach and community outreach coordinator at the Excel Center – which means she acts as a close advisor to the adult students in this alternative school setting. She was hired for this job in 2015. And Excel isn't just Turner's workplace; it's also her alma mater.
Turner enrolled at Excel in 2012, a decade after she fell through the cracks and dropped out of school. She was in her final semester, working toward her high school diploma and a postsecondary pharmacy certification, when she was offered a job at the school. At first, she handled administrative responsibilities. A couple of years later, she became a life coach.
As much as skill, a life coach's job requires a strong will. What ultimately qualified Turner to coach students at this high school designed only for adults was her spirit to give back to the community. She's one among five life coaches at the Meadows Drive center, serving about 50 students every semester.
"Life is all about coming full circle," she said.

A growing body of research suggests that personalized, one-on-one coaching is an effective strategy to help adult students achieve their educational and career goals. In her role as a life coach, Turner must learn every student's back story and know of their experiences and lives outside school. It's crucial, she said.
She starts by building trust, creating a meaningful connection and a genuine friendship with each of her students. They may have problems with family, health care, transportation, child care, or simply lack free time. Some must juggle changing work schedules and other barriers that can hamper their ability to attend school. Besides barriers to attendance, every student has a unique educational history and individual reasons for dropping out of traditional school.
Coaches help students – "sometimes hand-hold" them, Gloria said – to devise a plan that helps them stay on track during their time at Excel, and after. Turner helps each student she is assigned to formulate a comprehensive academic plan based on what she learns about the student's history and circumstances. The plan to graduate includes daily scheduling that is evaluated each term.
Throughout this strategic process to ensure students reach the finish line and earn a high school diploma, Turner must remain thoughtful and perceptive.
That Tuesday, dressed all in black with her hair tied in a neat top knot bun, Turner spent about an hour taking her morning rounds through the building's three floors. She personalized her greetings, as usual.
"It's important to just have someone care enough to say, 'Good morning,' or 'How's it going?' or 'Hey, I haven't seen you; where have you been?'" Turner said. "Students look forward to it. I know this from my own experience as a student here."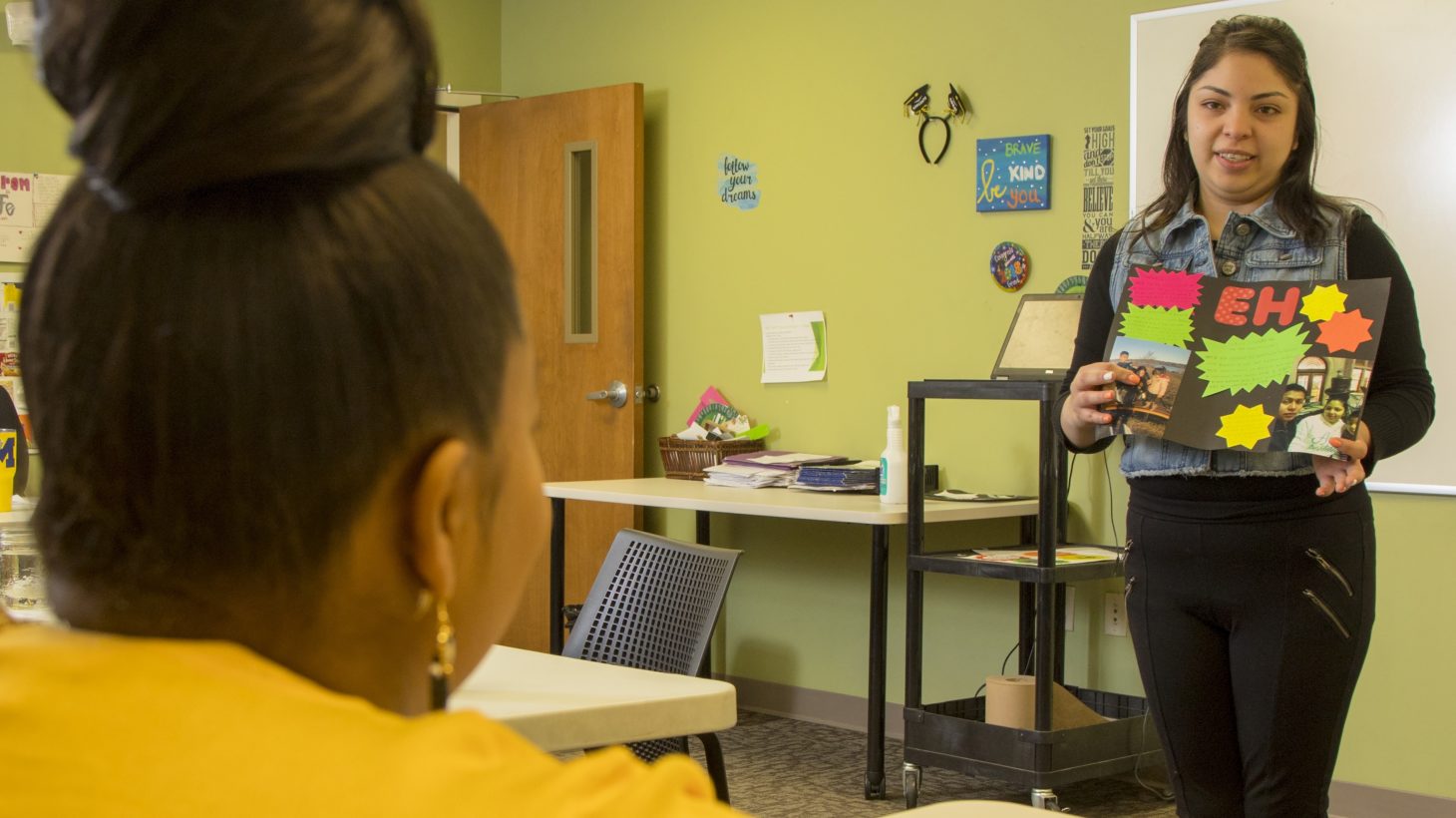 In the afternoon, Turner held one-on-one meetings with her students. She's good with follow-ups, details, and staying organized. And she's always directing students toward their goals. Sometimes, she said, she has to impose a "sense of urgency, set deadlines" for students, while maintaining an interest in their fast-changing goals.
"You have to constantly reassure and motivate them because even when graduation is well within their grasp, there is a tendency to self-sabotage," Turner said.
She does face physical demands on the job, sometimes experiencing debilitating sciatica pain. During a recent episode, the pain was so severe that Turner was unable to walk and had to stay home for a few days. During her time off, she received a call from a student inquiring about her well-being.
"It's these little things that are so gratifying in this job," Turner said. She relishes the opportunity to coach students toward goals that can transform their deepest vulnerabilities into strengths.
What Turner truly loves about her job, though, is that it allows her to be herself in the school environment – jovial, energetic and driven to see change in her community.
"Without trust, relationships, and laughter, this job would be difficult," she said. "Being authentic goes a long way."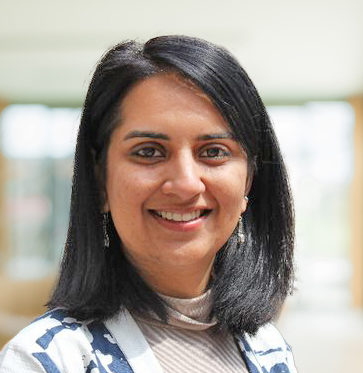 The stories in this issue of Snapshot were written by Aditi Malhotra, an independent journalist based in San Francisco. Her work has appeared in Slate, TheAtlantic.com, the Chicago Sun-Times, and PBS, among others. She also worked as a New Delhi-based correspondent for the Wall Street Journal.
Photos by Carolyn Becker, Greg Campbell, Brent Smith, and Shawn Spence